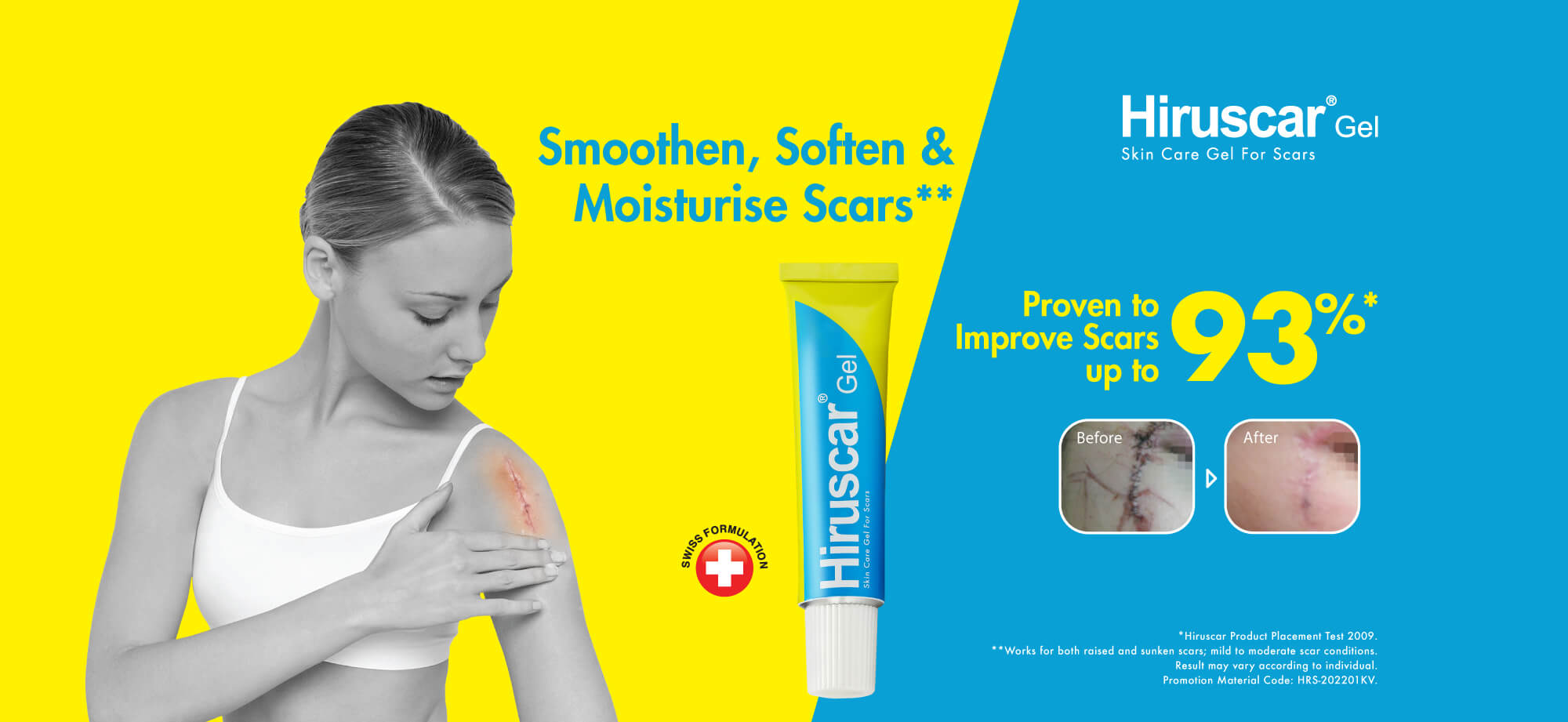 Hiruscar Gel
Hiruscar is a quick-absorbing non-greasy and film-free clear gel that helps reduce scar visibility. Hiruscar is specially formulated with 6 natural and scientific active ingredients that work synergistically to help lighten, smoothen, and flattens scars safely and effectively.
Overcoming Scars with Hiruscar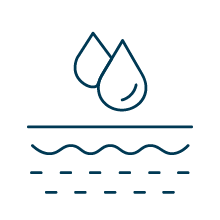 Mucopolysaccharides (MPS)
Speeds up the productivity of hyaluronic acid that increases skin cells ability to retain moisture. This results in softened scars, better oxygen and nutrients circulation in the skin's epidermis layer.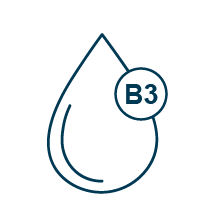 Vitamin B3
Prevention from darkening of the scar, lighten dark marks of scar.
Allium Cepa (Onion Extract)
Helps prevent the building of excessive tissue. It also reduces scar size, red rashes and black marks.
Full Ingredients: MPS, Allium Cepa, Vitamin B3, Vitamin E, Aloe Vera, Allantoin
When to Use Hiruscar Gel?
Treat skin affected with scars or even prevent them from appearing in various causes such as minor cuts, accidents, burning, chicken pox and also hypertrophic and keloid scars

Gently apply Hiruscar on closed wounds 2-3 times a day.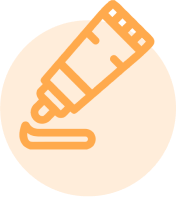 For facial use, apply the gel before applying moisturizer or makeup for more effective absorbance.
For old scars that are thick and bulging, massage the affected area for 2-3 minutes, 3-4 times a day and continue do this for approximately 4-6 months.
To prevent fresh wounds from leaving scars, once the wound has closed, apply Hiruscar continually for 4-8 weeks.
6-8 weeks of continual treatment is suggested for surgery scars.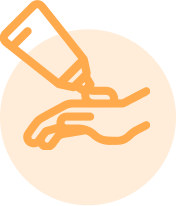 8 weeks of continuous treatment is suggested for burns scars from fires, exhaust pipes or hot water.
FAQ
How long should I use Hiruscar for?
4-6 months* for thick and bulging old scars, 4-8 weeks* for fresh and new scars, 6-8 weeks* for scars that result from surgery and acne marks and 8 weeks* for scars that are a result of burns from fires, exhaust pipes or hot water.