Hiruscar Silicone Pro
Hiruscar Silicone Pro is a clinically proven scar gel that prevents and treats the formation of hypertrophic and keloid scars from surgery, accidents and burns. Specially formulated to improve the appearance of old and new scars in 4 weeks, it safely and effectively performs the Triple Action of lightening scar marks, flattening and softening scars, and reducing itching. The latest international practical guidelines on scar management recommend topical silicone gel as a first-line, non-invasive option for scarring. According to the panel of medical experts consulted for the guidelines, it's the best option in its category for the prevention and treatment of raised and red scars. Hiruscar Silicone Pro's quick-drying formula is pleasant to use, even on sensitive skin, and its excellent spreadability allows it to cover uneven, raised scars with ease.
Eur J Dermatol. 2014 Jul-Aug;24(4):435-43. doi: 10.1684/ejd.2014.2356.
Overcoming Scars with Silicone Pro
Hiruscar Silicone Pro can be used on raised scars/keloids arising from surgery, C-section, accidents and burn. The key ingredients work synergistically to lighten, flatten and soften scars:
Silicone Gel
Widely known among doctors as a first-line, non-invasive option for the treatment and prevention of raised and red scars, silicone gel works through Preventing Transepidermal Water Loss (TEWL), Creating a physical barrier between the skin and external bacteria and reducing itching.
Vitamin C
The antioxidant vitamin C is often used in skin treatments to minimise hyperpigmentation. In Hiruscar Silicone Pro, it works by fading marks and reducing redness, leaving scars less noticeable.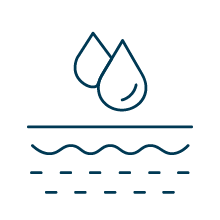 Mucopolysaccharides (MPS)
A key, unique ingredient in all Hiruscar products, the natural anti-inflammatory mucopolysaccharide polysulphate encourages the productivity of hyaluronic acid and increases hydration for improved cell regeneration. MPS ensures that skin is kept moisturised and strengthened as it heals.
Full Ingredients: Silicone Gel, MPS, Vitamin C, Vitamin E
When to Use Hiruscar
Silicone Pro?
For best results*, apply twice daily on new scars 3 – 6 months until getting the satisfactory results and should be applied as soon as the wound is healed and completely closed. A little goes a long way. We recommend a 6mm-in-diameter pea-sized amount for an 8cm scar.
After cleaning the affected area & gently pat dry, apply a pea size amount on scar area & gently spread thinly over the whole affected area in one direction.
Allowed to dry for about 1-2 minutes. Sunscreen or makeup is allows to be applied on top of Hiruscar Silicone Pro, if needed.
Hiruscar Silicone Pro should be used consistently for at least 2 months & for as long as to see improvement in scar appearance.
To protect against scar formation, it should be used once the wound has closed.
Registered under Act 737; GMD48565470518A, MDAMD 0334/2022
FAQ
How long should I use Hiruscar Silicone Pro?
You should use Hiruscar Silicone Pro gel consistently up to 2 months and continue to use for as long to see improvements of your scars.

A 10g tube of Hiruscar Silicone Pro will last for about 1.5 – 2 months on an 8cm scar.
What benefits will I see from using Hiruscar Silicone Pro?
You should observe scars becoming flatter, softer and lighter over time. A silicone gel forms a protective film from external contacts and prevents against bacteria invasion. Itchiness may also be reduced.
Is Hiruscar Silicone Pro safe to use for pregnant and breastfeeding women?
Yes, it is safe for pregnant women as it only acts locally and there is no systemic absorption.
Registered under Act 737; GMD48565470518A, MDAMD 0334/2022