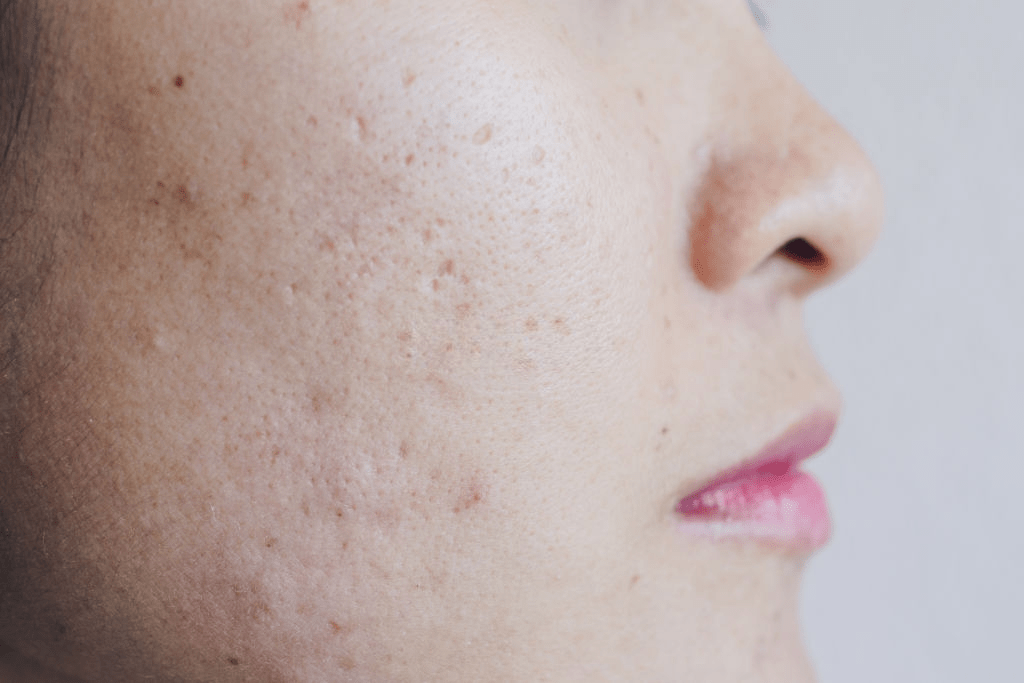 There's no one who can understand the frustration of acne or acne scars better than someone who has been dealing with it on a moderate or severe basis. There are tonnes of resources out there to help with acne scars, but how can you choose the best one for you? Is there any option that can even help?

Luckily, the answer to that question is a firm "yes". Here are some of the best tips as well as acne scar treatment products that will show you just how to get that clear skin you deserve.

The best products to help enjoy clear skin:
1. Dermal fillers or scar fillers
If you have a lot of pockmarks or other serious signs of scarring, you'll find that dermal fillers — designed to push out sunken skin — or scar fillers (cosmetics you apply to even out the skin) will be helpful. This is great for those with serious scarring in layers, too.
2. Laser treatment
You can significantly reduce the look of scarring through the use of targeted laser treatment. This is especially helpful as a primer before you start using acne scar removal cream or other options when you have significant scarring.
3. Exfoliants
Getting those raised scars evened out could be helped with regular use of exfoliating products. Since this peels off dead skin, it can help reduce the redness or darkness of scars, which is the goal of most acne scar treatment products in the first place.
You'll find some lightweight daily use creams that will help even out skin tone and provide reduced redness that blends scar and skin together for a better overall look.

While you may be nervous to choose and trust acne scar removal cream, it is one of the best options that is truly going to help you enjoy blemish-free skin. For example, products like Hiruscar not only helps reduce scar visibility, flattens raised scars it also lightens them and soften hard scars too.
5. A foaming cleanser primer
A clean face is going to help improve the effectiveness of the best acne scar removal products, so a foaming cleanser primer is going to help make sure the pores are open and ready to optimize the use of targeted products.
6. Facial sunscreen
Acne scars can redden or darken with time, so protect your skin from doing that by choosing facial sunscreen with protection from UV rays that will also keep your pores clean and clear.
7. Vitamin-Rich products
Check the ingredients on your products and try to rely on acne scar removal creams that focus on high vitamin C and A content. This will help straighten your skin and even out skin tones, which will reduce the look of the scars.
8. Fading cream
There are plenty of acne scar treatment products that focus on fading the scar's edges and colouring so that it blends easier into your skin, especially if combined with other cosmetics.
9. Azelaic acid products
This strong product is included in a lot of creams and serums and it can help block melanin production when dealing with particularly darkened or reddened scars.
10. Purifying cleansers
Similar to the foaming cleansers, this purifying cleanser can help manage pH in the skin and help make sure that your skin is primed for scar reduction products as well as cosmetics to help fade them from view.
Realistically speaking, the best skincare products for acne scars are the ones that focus on your kind of scarring in particular. There are plenty out there to help you get your clear, blemish-free skin back without having to necessarily jump straight to the laser treatments or injections.

Find the treatment that works for you and start to enjoy the skin that you're in more. Do you have more questions regarding acne scars? If you do, please feel free to get in touch with us.